About DSD

Building STRONG Athletes That WIN in Athletics and WIN In Life

&

Building STRONG, CONFIDENT Men & Women  that WIN in Life
Dynamic Sports Development is Oklahoma's premier sports performance facility.  Created in 2004 as a consulting company and then expanded in 2010 into Tulsa's First Ever Serious training facility for serious athletes, DSD  now is the home to some of the top athletes in the world, the go-to for any serious Tulsa and surrounding area athletes and Men and Women that are serious about WINNING in life.
Founded by nationally recognized Strength & Conditioning Coach, Jonathan Conneely, "Coach JC" to provide the athlete of Tulsa OK with a program that produces RESULTS and people from all walks of life the opportunity to  be THE BEST they can be.
"Often imitated but never duplicated!"
 If you are looking for the best way to become a dominate athlete so that you can WIN then DSD is for you!
 If you are a MAN or WOMAN looking to build muscle, burn fat and increase energy levels so that you can look, feel and perform YOUR BEST DSD is for you!  
Dynamic Sports Development is more than just a workout. DSD is a way of life! DSD is a community that was built for a place for serious athlete to finally get the results they desire and deserve. Coached by some of the top certified coaches in the nation Dynamic Sports Development is the standard in Oklahoma when it comes to sports performance.
We believe that each and every person is a WINNER. We believe that each and every person can WIN and should WIN in both their sport and in life.  Sometimes society tells you different and sometimes that winner and champion inside you becomes clouded.
At DSD we bring out the the WINNER within you. You will be challenged to be the BEST you so that you can WIN Physically, Mentally, Spiritually, and WIN as an athlete and WIN in life!
Dynamic Sports Development Is About building the best you so that you can WIN on the playing field and WIN in life!
Tucked away in an industrial park in Tulsa Oklahoma, there is a gym where serious athletes meet to do one thing and one thing only…Get SERIOUS RESULTS! These people come from many different walks of life, but the one thing that bonds them together is the common goal to succeed in life and sport.
These individuals come to DSD to be GREAT, to be the BEST, to get to the NEXT LEVEL, TO WIN!  The one thing these serious athletes all have in common is the fact that those who train at the DSD become brutally strong, mentally tough, and have prepared so well that they have separated themselves from the competition.
Who belongs at The DSD?
We only accept two kinds of people for membership here at The DSD Gym;
SERIOUS ATHLETES and SERIOUS INDIVIDUALS.
If you're an athlete who wants to dominate in your sport than DSD is the place for you!
If you're a serious MAN or WOMAN who wants to shed unwanted body fat, become strong and get in the best shape of your life then The DSD is the place for you.
If you're willing to do what it takes to get serious results, then The DSD is for you!
---
Our Mission & Values
Who we are. What we stand for. What we're about.
MISSION STATEMENT
WE ARE DEDICATED TO PASSIONATLEY INSPIRE, EMPOWER, MOTIVATE AND COACH PEOPLE TO ACHIEVE THEIR GREATEST POTENTIAL SO THAT THEY CAN WIN IN LIFE.
buy soma on line

DSD CORE VALUES 
FAITH
We believe that we can do ALL things through Christ who is our strength and that with God anybody can WIN 
LOVE
We are committed to never giving up on anyone and sacrificing our own good to help someone else win.
TRUTH
We speak, write and act with honesty, integrity and respect at all times.
EXCELLENCE
We choose to bring our best and be our best every single day and to never settle for average in our thinking, attitude or actions.
COMPASSION
We seek out opportunity to help other's win and choose to treat every person with the highest level of respect and value. 
TEAMWORK
We believe that iron sharpens iron and choose to unselfishly act on what's best for the team to further the mission and help people WIN. 
CHARACTER
We choose to do what is right at all times no matter the circumstance.
STRENGTH
We choose to continually grow physically, spiritually, mentally, emotionally, professionally and relationally so that we can be the best we can be.  
CONSISTENCY
We unwaveringly execute the DSD SYSTEMS and intensely work hard at what we do knowing that our job has a direct effect on helping other's WIN.
COMMITTED
We believe in being "all in" to the vision, "sold out" to the team and committed to "owning the moment."
---
The Coaches
Jonathan Conneely "Coach JC"
Founder /President /Coach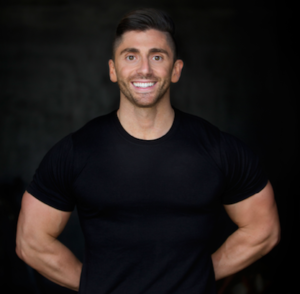 Jonathan Conneely "Coach JC" is regarded as one of the top Strength & Conditioning Coaches in the entire country. Brought up on the Jersey Shore, Coach JC migrated to Tulsa Oklahoma where he finds himself 11 years later with a beautiful southern wife and 2 dogs.
Coach JC has trained some of the top athletes in the world from the highschool level to the pro's!
As a Coach and an Entrepreneur it has always been Coach JC's dream to start a sports performance facility.
"As a strength coach at the division I level I saw the need in Tulsa for a Sports Performance Company that produces RESULTS. I brought together the top coaches in the Nation to provide the athletes of Oklahoma the best opportunity to succeed."
Coach JC was a strength coach at the collegiate level along with  the Director of Strength and Conditioning at the Division I level for 11 years. He worked closely alongside Coach Scott Sutton, the youngest son of legendary basketball coach, Eddie Sutton. Together they lead ORU to three NCAA Tournaments and a couple NIT appearances. He helped the team to 7 seasons with  20 or more  wins.
Coach JC has trained athletes of all calibers but specializes in elite training for basketball athletes and has over a dozen players playing professional basketball in the NBA and over-sea's. He has also trained some of the top baseball players in the Nation and has worked directly with over 50 athletes drafted as MLB Amateur Draft picks.
Coach JC's no nonsense, no excuse coaching approach has built him a reputation as a top motivator that gets results!
Coach JC is an in demand speaker and coach brought in to many organizations from the highschool level to professional organizations all over the World to take them to the Next Level.
He does this through speaking, clinics, conferences, and trainings. He specializes and has had great success within the basketball and baseball world.
You can pick up his newest book, The Secret To REAL Athlete Success, "How To Create The Winning Mindset so that You can WIN as an Athlete and WIN in Life" and  learn more about Coach JC by visiting http://www.CoachJC.com
To inquire about booking Coach JC for your organization please contact us:
Contact Coach JC: [email protected]
---
Isaac Cervantes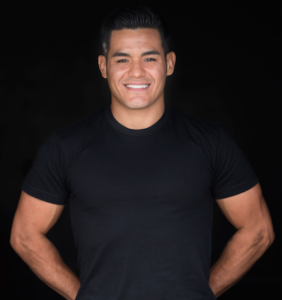 JC
*Bachelors of Science – Criminal Justice
*State of Oklahoma Council of Law Enforcement Education and Training
*Group Training Specialist – National Academy of Sports Science
*NCAA Div. 2 Collegiate wrestler
Contact Coach Isaac: [email protected]
---
Coach Erin Harris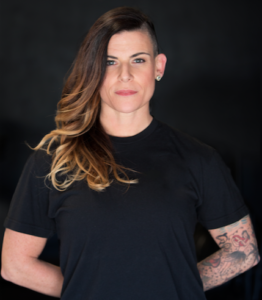 JC
Coach Erin has a keen ability to connect with women and athletes on all levels. Her passion is to help people grow in all areas of their lives. Her classes are sweat-inducing, challenging, safe and fun! Through her coaching, she promotes not only athletic success and reaching weight loss and nutrition goals, but also confidence and self-love. She coaches a wide range of people from youth athletes to Fit First Responders and beginning Bootcampers to weightlifters. Before coaching for Fit First Responders, she was a client who made personal transformations of her own. Don't be surprised to mix in some dancing and laughs to help you break through those fitness barriers! Erin is married to a firefighter and resides in Tulsa OK with her husband and daughter.
Credentials
?American College of Sports Medicine Certified Personal Trainer
?USAW Certified Sports Performance Coach
?Bachelor of Science in Business from Oklahoma State University
Contact Coach Erin: [email protected]
---
Coach Robert Bogert "Bobby"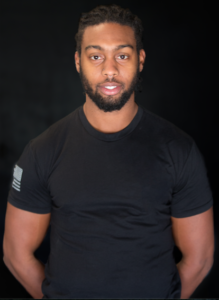 Contact Coach Bobby: [email protected]
---
Coach Miguel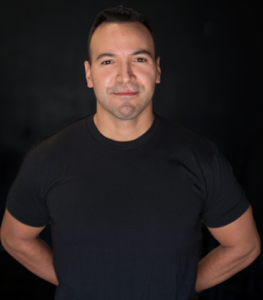 Miguel grew up in Chicago but not many people know he was born in Canada. He moved to Tulsa to attend ORU in the fall of 2003. During college Miguel's interest grew in barbell weight training and his passion for healthy living was ignited. Miguel is a coach of intense focus and passion. He challenges himself with constant learning to not only better himself but those around him. Miguel resides in Tulsa with his lovely wife Robin, where they are devoted parents to their four cats and two dogs
USAW-L1 Certified Weightlifting Coach
Bachelors in Arts & Science- Biblical Studies
Associates in Applied Science
Trained in the Men's DSD program 4+ years
Over 14 years of strength training experience
CPR certified
Contact Coach Miguel: [email protected]