Meet the Coaches
Jonathan Conneely "Coach JC"
Founder /President /Coach
Jonathan Conneely "Coach JC" is regarded as one of the top Strength & Conditioning Coaches in the entire country. Brought up on the Jersey Shore, Coach JC migrated to Tulsa Oklahoma where he finds himself 11 years later with a beautiful southern wife and 2 dogs.
Coach JC has trained some of the top athletes in the world from the highschool level to the pro's!
As a Coach and an Entrepreneur it has always been Coach JC's dream to start a sports performance facility.
"As a strength coach at the division I level I saw the need in Tulsa for a Sports Performance Company that produces RESULTS. I brought together the top coaches in the Nation to provide the athletes of Oklahoma the best opportunity to succeed."
Coach JC was a strength coach at the collegiate level along with  the Director of Strength and Conditioning at the Division I level for 11 years. He worked closely alongside Coach Scott Sutton, the youngest son of legendary basketball coach, Eddie Sutton. Together they lead ORU to three NCAA Tournaments and a couple NIT appearances. He helped the team to 7 seasons with  20 or more  wins.
Coach JC has trained athletes of all calibers but specializes in elite training for basketball athletes and has over a dozen players playing professional basketball in the NBA and over-sea's. He has also trained some of the top baseball players in the Nation and has worked directly with over 50 athletes drafted as MLB Amateur Draft picks.
Coach JC's no nonsense, no excuse coaching approach has built him a reputation as a top motivator that gets results!
Coach JC is an in demand speaker and coach brought in to many organizations from the highschool level to professional organizations all over the World to take them to the Next Level.
He does this through speaking, clinics, conferences, and trainings. He specializes and has had great success within the basketball and baseball world.
You can pick up his newest book, The Secret To REAL Athlete Success, "How To Create The Winning Mindset so that You can WIN as an Athlete and WIN in Life" and  learn more about Coach JC by visiting http://www.CoachJC.com
To inquire about booking Coach JC for your organization please contact us:
Contact Coach JC: jc@THEDSD.com
---
Coach Isaac
Coach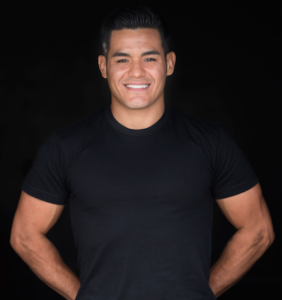 purchase soma
Contact Coach Isaac: info@thedsd.com